AVIF (12/10/8-bit) image support for darktable
As I'm an amateur photographer, I'm using Open Source tools for developing my images. The software I use is called darktable. I think it is the best tool out there for editing RAW images.
From time to time I contributed small code changes to darktable, mostly bug fixes. Now I nearly finished my first feature for darktable, support for the AVIF image format.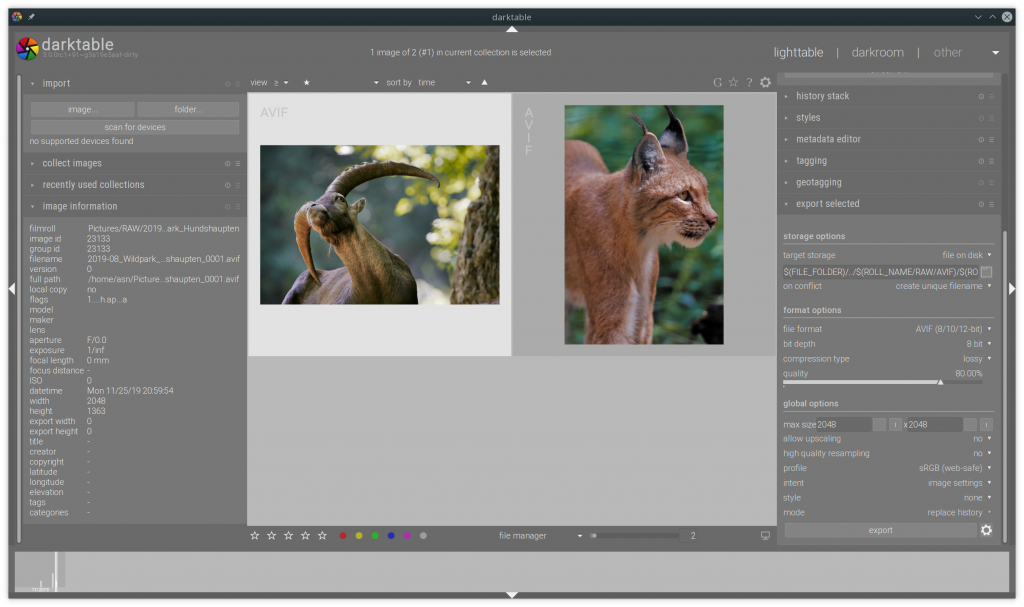 For implementing AVIF support I used libavif. Joe Drago the author of libavif was very helpful explaining all the details and helping me in debugging issues. Thank you Joe!
The code need to be polished a bit more and I need to decide what to expose in the export UI or better simplify for the user.
However there are some outstanding things that this will be a great experience for everyone: